Gaming consoles like PS4 and PS5 come with a default controller that you can use to play all the games designed for that console. However, if you are used to playing games on your laptop, you might want to use the keyboard and trackpad instead.
With a keyboard, you will have more control over your characters and movements. Plus, in games that require quick reflexes and speedy key presses, like first-person shooters, having a keyboard can give you a competitive edge over players who are using controllers.
However, since all the games on gaming consoles are designed to be played with a controller, using a keyboard and mouse can be tricky. In this article, I will show you how to use laptop keyboard on PS4.
One of the main reasons why many gamers prefer using a keyboard on their PS4 is that it gives them faster access to menu options. Plus, some gamers find it more comfortable to type on a keyboard than to use a controller for long periods.
Additionally, using a keyboard on a PS4 console helps communicate with other players more easily. And in online multiplayer games, being able to type quickly and accurately can be the difference between winning and losing.
In simpler terms, a keyboard gives them more control over the game and allows them to map any keys to specific actions in the game. But with a controller, you are limited to the buttons available on the controller itself. This means that you can create custom control schemes that are tailored to your own gaming style.
Do all PS4 games support using a keybord?
No, not all PS4 games support using a keyboard. Some PS4 games will offer full keyboard support, allowing you to use your keyboard for everything from moving around to menu navigation, while other games will have partial keyboard support, which means you'll be able to use your keyboard for some specific tasks but not others.
Also, some online games don't allow any keyboard support at all. You may end up getting banned from the game if you use a keyboard. Therefore, you should check the game's documentation or contact the game's support team to find out if you can use a keyboard.
How to connect your laptop keyboard to PS4?
The process of connecting a laptop keyboard to a PS4 is actually quite simple. All you need to do is to follow these steps:
Step 1: Make sure your PS4 is updated
Before you start, make sure that your PS4 is updated to the latest software version, at least version 3.50. To do this, go to Settings > System Software Update and select Update Now. The system will automatically check for updates and install them if there are any.
Step 2: Download the "PS Remote Play" software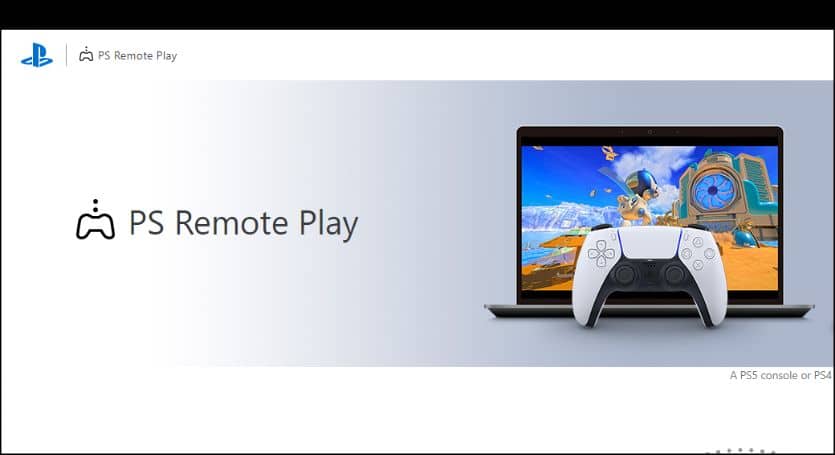 To connect your laptop keyboard to your PS4 console, you will need to download and install the PS Remote Play software, official software from Sony that allows you to remotely play your PS4 games on a Windows or Mac laptop. The software is available for both Windows and MacOS.
However, don't forget to go through the minimum system requirements before proceeding with the installation. PS Remote Play is compatible with Windows Windows 10 (32-bit or 64-bit) or higher and MacOS High Sierra or higher.
After downloading the installation file, double-click on it to launch the installer. Then, follow the on-screen instructions to complete the installation. And make sure you sign in to the software using your PlayStation Network account.
Step 3: Configure your PS4
Now, you have to configure your PS4 so that your laptop can remotely access it.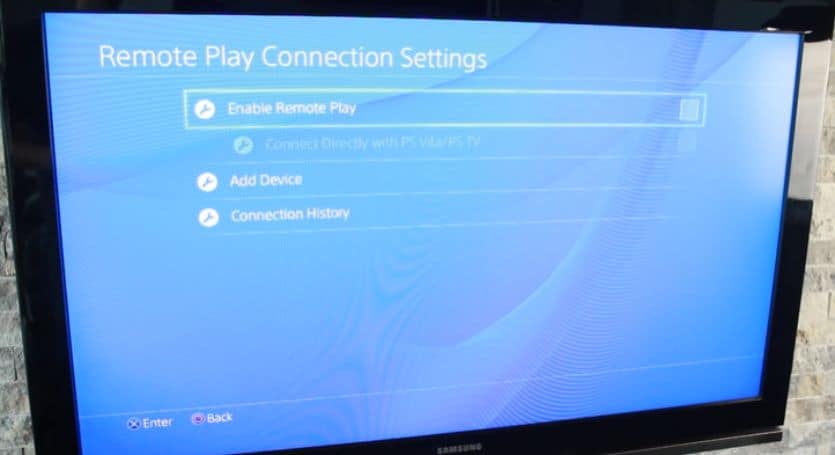 To do this, go to Settings > Remote Play Connection Settings > Add Device, and then turn on the Enable Remote Play option. This will allow your PS4 to be visible to other devices on the same network.
Step 4: Connect your laptop to the PS4
Finally, it's time to connect your laptop to the PS4. Open the PS Remote Play software on your laptop and click the Start button. The software will automatically search for any available and connect your laptop to the PS4 because you are already logged in with your PlayStation Network account.
Once the connection is successful, you will see the PS4's home screen on your laptop. And you can start playing your favorite games using your laptop keyboard. You can configure the resolution and frame rate from the Settings menu.
A keyboard makes it very easy to communicate with other players in chat rooms and also makes it easier to type out commands during gameplay. The keyboard is also a great way to input text into web browsers and social media sites while you are gaming. That's why so many gamers prefer using a laptop keyboard to play their PS4 games.
In this article, we have provided a step-by-step guide on how to use laptop keyboard on PS4. I have described the process of connecting a laptop keyboard to a PS4 in great detail so that anyone can do it. 
Hopefully, this article helped you on your way to using your laptop keyboard on your PS4. If you have any questions, feel free to ask in the comments section below. And don't forget to share this article with your friends if you find it helpful.
Happy gaming 🙂