Cloud patches on a laptop screen can be very annoying, and it can be difficult to see what is on your screen. Mostly cloud patches appear because there is water or some other liquid substance under the screen. It creates a cloud-like appearance on your screen.
As you are reading this, I can guess that you are also one of the many people who have this problem but don't know how to remove a cloud patch from laptop screen. Don't worry; you have come to the right place.
In this article, I will help you get rid of the cloud patch in just a few simple steps. So, keep reading the article to the end.
After hours of research and failed attempts, I've finally find a way to remove that pesky cloud patch from your laptop screen. Follow the steps below. 
Step 1: Prepare your laptop
Symptoms such as cloud patches on your laptop screen may indicate water damage or spillage. Therefore, you need to unplug your laptop from the power socket and remove the battery (if possible) as fast as possible. This will help to prevent any electrical damage to your laptop.
Once the battery is removed, you can gently wipe down the laptop's exterior with a clean, dry cloth. If there is any standing water, you can use a vacuum cleaner with the hose attachment to suck it up.
Also, keep the laptop in an upraised position so that any water drips out of the laptop.
Step 2: Place your laptop in a bucket or container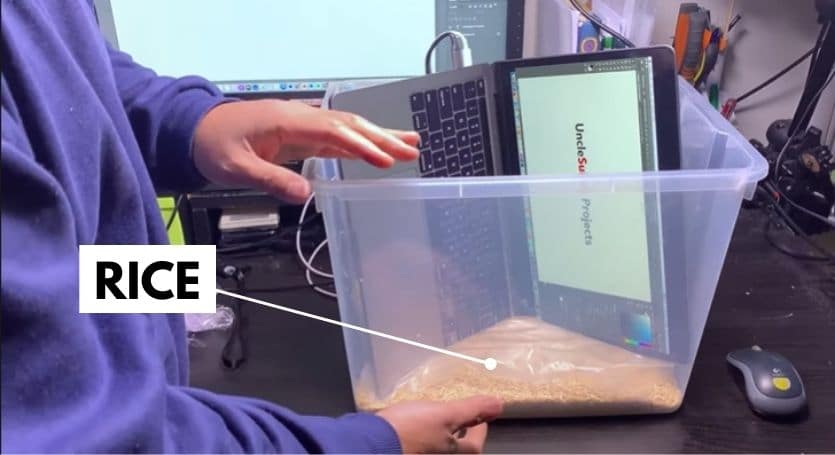 For this process, you will need a bucket or container. The bucket or container should be large enough to fit your laptop. Now, fill half of the bucket or container with rice. No matter what type of rice you have, it will work for this process.
After filling the bucket or container with rice, you need to place your laptop in it. Make sure that the cloudy side of the screen is facing down into the rice.
Cover the bucket with a plastic wrap or lid to prevent dust or other particles from getting into the rice. Then, leave your laptop in the rice for 24 hours so that the rice can absorb the moisture from the screen.
Step 3: Check your laptop screen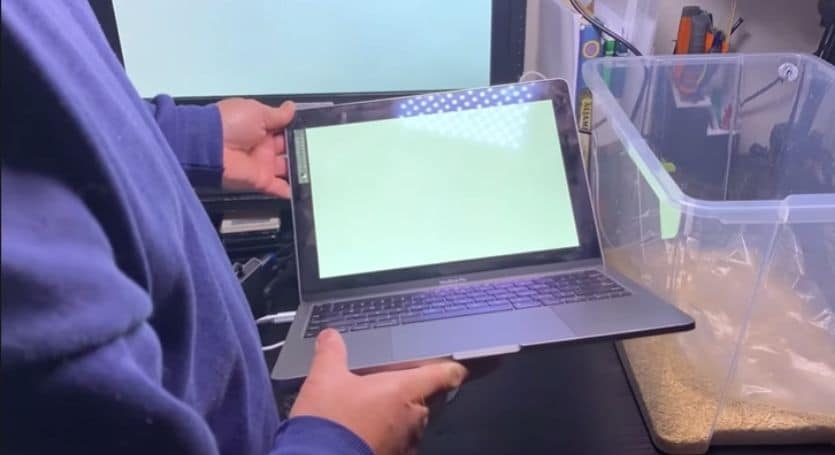 After 24 hours, remove your laptop from the rice and clean any rice that may be stuck to the screen. The water that was causing the cloudy patch should be gone.
To make sure, turn the laptop on and check the screen. If the cloudiness is still there or the screen keeps going blank, you should repeat the process for another 24 hours.
What should you do if this doesn't work?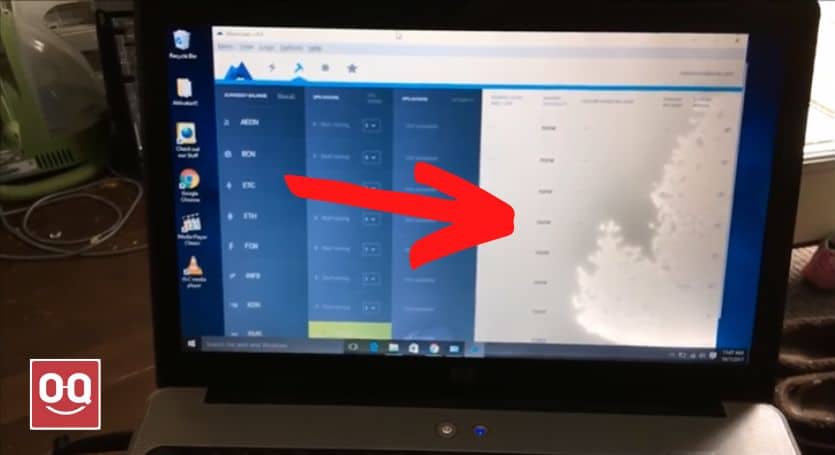 Water can cause short-circuiting in the electronic components of the laptop. If the water seeps behind the LCD panel, it can cause corrosion and other damage that can be very difficult, or sometimes impossible, to repair.
The method shown above works but slowly and only in some cases. It is not a guaranteed method to fix your laptop.
If this method doesn't work, or if you don't want to take the risk of damaging your laptop even further, then the best thing you can do is to take it to a professional repair shop. A professional will be able to diagnose the problem and give you a better idea of what needs to be done to fix it.
Cloudy patches on laptop screens are the last thing anyone would want to see. It can be very frustrating and make it difficult to see what is on your screen. But I am glad that now you know how to remove a cloud patch from laptop screen.
While there are some things you can try to remove the cloud patch marks from your screen, such as the method described above, often, the best thing you can do is to take your laptop to a professional repair shop.
I hope this article was helpful. If you have any questions or comments, please feel free to leave them down below.
Thank you for reading!