When it comes to securing your TV and making your hall room look organized and nice, TV mounts are always a great option for homeowners. However, there are many situations when one wants to mount his TV on a brick or a concrete wall without drilling.
Every room is not perfect for mounting a TV with a wall mount. Also, when it comes to mounting a TV with a wall mount, you have to drill the wall and go through some tricky technical works that most people struggle with. Besides, most of the renters are not allowed to drill in their rented walls.
Therefore, It is very essential to know how to mount TV on concrete wall without drilling, especially for renters.
There are several alternatives available that you can implement without damaging your wall. In this article, we are going to describe to you some of the best alternatives that will help you to mount your TV without drilling.
So, without further talk, let's get started.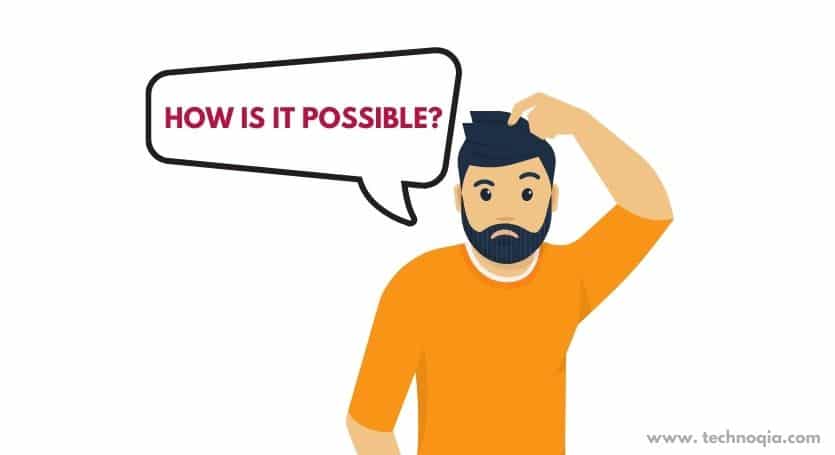 When it comes to mounting a TV on the wall, the first thing that comes to mind is using a wall-mount and drilling. But there are so many options that allow you to mount your TV on the wall without drilling and damaging your wall.
So, it is possible to mount the TV without drilling. But you have to figure out which option will be perfect for your TV carefully.
How to mount tV on Concrete Wall Without Drilling:
Here are some of the best ways to mount your TV on concrete wall without drilling – 
When it comes to mounting your TV without drilling, the most common way is to use a hybrid TV stand. Hybrid TV stands come with a TV wall mount. Therefore it seems like the TV has been installed on the wall.
Also, these stands look attractive in the living room and save some space. In addition, you get a small set of shelves for any AV items you might like to place near your television.
It is a very good combination of a TV stand and a TV mount. Also, there are few spots in the stand where you can hide the wires so that it doesn't feel like the TV is mounted on a stand and the visual effect is more aesthetically appealing.
There are different colors, forms, and designs available for these stands so that you choose the best stand that matches your home atmosphere. But remember to consider the height and weight of your TV before purchasing a hybrid TV stand.
2. Using Strong Adhesives
One of the easy methods to mount a TV on a wall without drilling is using strong adhesives. But this is not the best option to mount your TV. Adhesives can hold heavy loads. But before mounting your TV you should have an expert assessment about how well this would work.
To mount a TV on the wall with adhesives, first of all, you need to prepare the wall. You should carefully measure the place on the wall where you are going to place your TV. Then get it level and straight. Because once the adhesive is fixed, you wouldn't want the TV to be all twisted.
Then you should clean the area properly so that there is no dust left and the wall should be dry. After the area gets dry, apply the adhesive material and slowly press the TV into it. Follow the guidance on the product to make sure that the adhesive can bear the weight of your TV.
Using adhesives to mount a TV on a wall can be an easy option but it is not recommended by experts. It can be a dangerous option to consider.
3. Using Hardwall Hangers
Using hangers can be a cheap but sturdy option to consider. But most people avoid this option because you have to tap the hangers into the wall. So, if you are renting or you don't want to damage your concrete wall, this option is not for you. Because the slots may still be noticeable after filling the holes later.
But you should know that the nails are so thin that they will not be that noticeable. These nails are already attached to the hangers. Therefore, all you have to do is tap them into the wall and you are all done. These hangers are sturdy enough to hold a 60″ TV.
One thing that you should remember is, once you have mounted the TV, you will not be able to adjust the TV vertically.
Rails are often used for picture-hanging, but you can also use them to mount your TV on the wall. Using rails will also allow you to move your TV around.
There are different types of rails available in the market, so you can choose a style that works for you. Metal and wooden railings are the most traditional options and they look great against the wall.
Rails run horizontally on the wall to make sure your TV doesn't fall. You can decrease the chance of your TV falling by adding adhesives. But adhesives will disable you from moving the TV against the rails.
Before you mount the TV, you will need to consider the weight and size of your TV; else, the setup can be dangerous. Also, it will be better if you find a specialist who knows better how to utilized the rails for your TV.
5. Ceiling Mounting Bracket
If you don't like any of the options stated above, then mounting your TV from the ceiling is another option. If you use a ceiling mount to hold your TV, you don't have to make any hole in your wall. Also, ceiling TV mounts give an attractive look in the room. They are mostly made of solid steel and hold the TV securely.
But the installation of a ceiling mount may be a bit technical and labor-intensive than you would like. You have to attach the mount with your ceiling beams or joists. Joists are basically frames that support the ceiling. These frames are very strong and parallel over your drywall. So, you have to find these joists to attach the ceiling mount.
Do you know how to locate the joists? Well, there are 2 simple ways of finding them –
Using stud finder – Point the device at the ceiling. If it lights red, you've found the joist.
Using a powerful magnet – Run the magnet across the ceiling. Every time the magnet sticks, it has found a screw in the joist.
You may need to use longer screws to reach joists, depending on the height of your ceiling and the weight of your TV. Also, remember to take into consideration the maximum the ceiling mount can hold before picking any mount. Because you would expect the stand to be able to carry your TV confidently.
Beware of the TV's weight & the condition of the wall
Before going with any alternatives to mount a TV on the wall without drilling, make sure you take into consideration the weight of your TV. If you are going to use adhesives, hangers, or a rail to mount your TV, ensure that it can carry your TV's weight. The weight of a TV depends upon the size of the TV. An average 32-inch TV generally weighs around 25 to 30 pounds. Therefore, before mounting your TV, you should check the load capacity for the adhesives, hangers, or rails that you choose.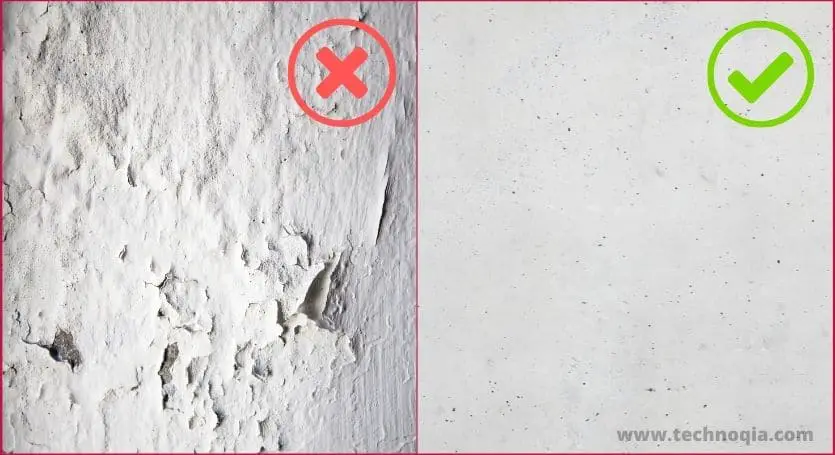 Also, make sure the condition of the wall is perfect to mount a TV. Because if the wall is old and flimsy, it may bend under the weight of the TV and there is always a chance that it could break at some point. So, carefully choose the wall where you will mount your TV.
Above we have described some of the best options to mount your TV on a wall without drilling. But your wall may not be made for all of them. Therefore, choosing the wrong option can potentially be dangerous for your TV. Consider your TV's weight, height, wall condition, etc before making any decision.
If you want to avoid all the risk, then mounting your TV on a hybrid TV stand can be the safest option for you. Also, if you are not a tech-savvy guy, then it is recommended to hire an expert to do this job.
When it comes to mounting a TV on wall, wall mounts are always the safest and easiest option. But mounting a TV on a wall without drilling holes can be a challenging task.
However, one of these choices stated above can actually work for you. Some of them are more instructive and technical, and some of them are better and safe as well.
It is totally up to you to choose which alternative fits you and your requirements. Try to choose the right option that can solve your problem and be aware of the TV's weight and the condition of the wall while choosing an option.
If you feel that you can't do the work yourself, then it is always recommended to contact an expert.
Hopefully, from this article, you got all the information required to mount your TV on the wall without drilling. Thanks for being with us 🙂